Founder Dr. Stephen Herzberg
Board-Certified Orthodontist
Dr. Stephen Herzberg has been providing outstanding orthodontic care at the same office since 1989. He received his Doctor of Dental Surgery Degree from the State University of New York at Buffalo School of Dental Medicine and his certificate in Orthodontics from NYU College of Dentistry.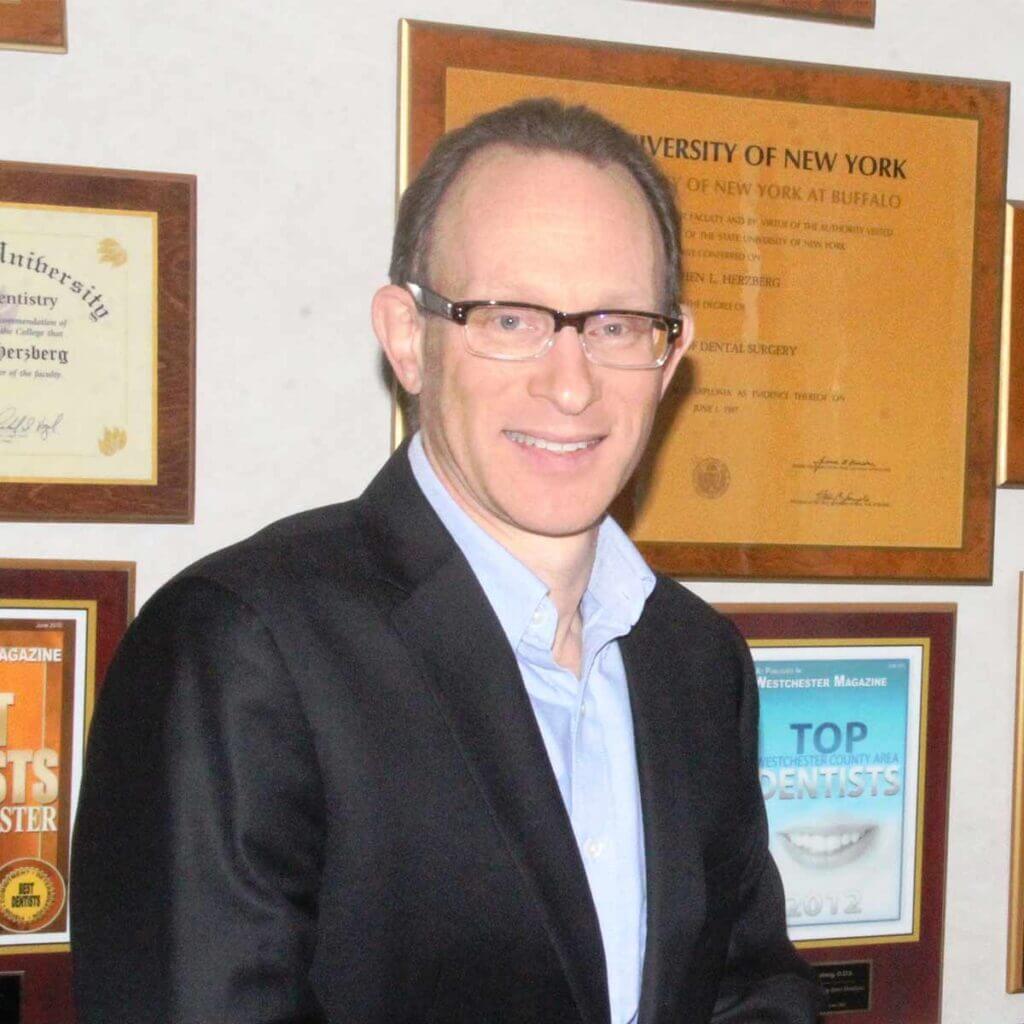 Dr. Herzberg is board-certified and an active educator in orthodontics through his staff appointment as an attending at St. Barnabas Hospital in the Bronx.
He was inspired to become an orthodontist after having an impacted canine treated at the age of 13. He was intrigued by the process of having his tooth surgically exposed and brought into place with braces and wanted to be an orthodontist from that point on. Outside of his New Rochelle orthodontics office, Dr. Herzberg is active in the Beth El Synagogue Center, enjoys playing the piano, and is an avid tennis player, skier, runner, and triathlete. He continuously strives to bring his patients the most advanced and comprehensive orthodontic care.
Meet Dr. Stephen Herzberg - Schedule Your Consultation Today
To benefit from Dr. Herzberg's expertise, schedule your Complimentary New Patient Consultation today by calling (914) 632-2955. You may also use our convenient online form.
Your appointment includes the following:
Discuss Your Goals
Thorough Exam
iTero Optical Scanner & Photographs
Custom Treatment Plan
Finalize Finances & Start Improving Your Smile
During your appointment, we will take the time to answer all your questions about our advanced treatments and technology, our flexible payment options, and anything else you may want to know about us!