Reviews
Award-Winning Orthodontic Care
With thousands of beaming smiles transformed since 1989, Dr. Herzberg has received numerous reviews praising our friendly atmosphere and state-of-the-art orthodontic care. Take a look below at what our patients have to say about their experiences at our office.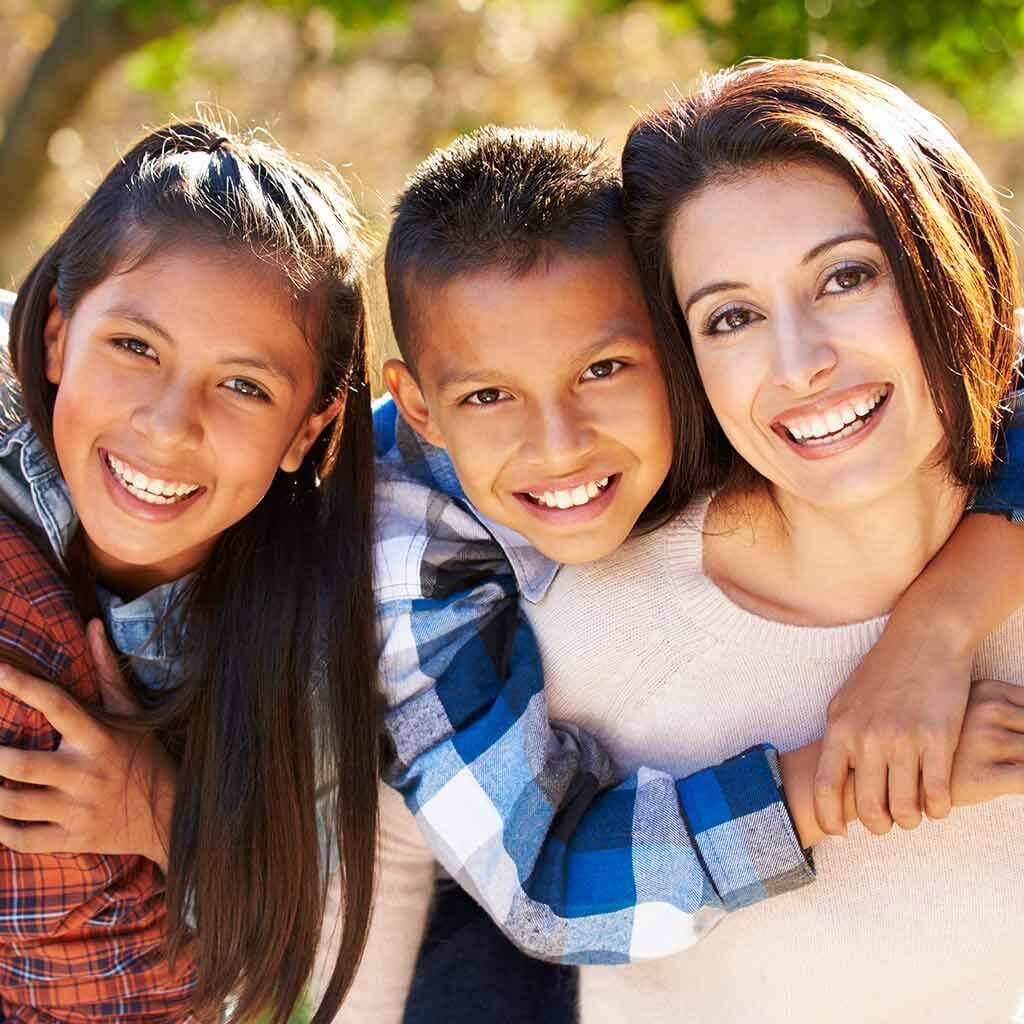 I used Dr Hergberg for braces when I was in middle school, and again in my early 30s to straighten everything back out again just before my wedding (my fault for not wearing my retainers!). Dr Herzberg and his staff are all fantastic, I can't recommend them enough - going back a second time was a very easy decision for me.

— Daniel Verona
I was referred by a family friend and everything I was told was confirmed. The facility is clean, practices social distancing and staff wear masks. Everyone was friendly. I really enjoyed the video presentation with the orthodontist. He was patient and willing to answer all the questions I had. They were able to accommodate a flexible payment plan which is also a bonus. I would definitely recommend you utilize their services.

— Shaniqua Saxon
Been going to Dr. H. for 2 years and have 2 of my kids under his care!! They are understating, always awesome always on time and always with a smile!! Love Jacque and all the crew!! Thank you!!

— Jennifer Lanausse
Dr. Herzberg has been awesome from our first visit. He gave us every detail that we needed of what my son would have done. His phase one with an expander, his 4 by 4 braces, and now retainers have gone so smooth and you can see such an awesome change and great results. I Will not go else where even if I move out of the area.

— Jessica Bins
Despite Covid-19 circumstances, Dr. Herzberg and his wonderful and efficient staff made my son's visit quick, safe and great. I was grateful they reached out to me to re-schedule his missed appointment due to quarantine. Thank you.

— Donna Kasambails
Before coming to this office, I was embarrassed of my teeth and smile. From start to finish and even through the pandemic Dr. Hertzberg and his team were Friendly and professional. Clean and modern office with the latest technology. I found comfort in Dr. Hertzberg because he was extremely knowledgeable and experienced. He explained in detail the different options in orthodontic dentistry that could help straighten my teeth. He provided me with education and information in a way that other doctors did not. Safe covid procedures enforced at the office for safety of all patients. I received Invisalign braces and at 52 years old, Dr. Hertzberg has restored my smile. I feel 20 again! I would highly recommend him to everyone! Thank you Dr. Hertzberg! I truly love my new smile!

— Robin Walker-Randolph
Awesome staff, very welcoming. The orthodontist is very nice and answers all your concerns and explains everything in detail. He makes you feel comfortable. Overall great experience, so glad I found them.

— Alexis Hayes
We had an initial consultation with Dr. Herzberg and we were very impressed with him and his staff. Each staff member took the time to come and meet my child and helped ease fears; which was just wonderful! He was very thorough and very kind. We will be returning as a patient when it is time to begin orthodontial treatment.

— H.B.
Dr. Herzberg and his staff (Nitu and Lakesha) are amazing!!! Dr. Herzberg accommodated me even if I had previous brackets from another orthodontist. My brackets were challenging but his dental staff were always willing to help me and accommodate my difficult appliance. They are all very nice and warm. Jackie also accommodates my schedule requests and appt time is always flexible.

— Arlene Yu
Dr. Herzberg was thorough and explained everything. He is totally professional and personable. Because of medical reasons he wasn't able to help me. I would definitely use him if I could. His staff was also really nice.

— Jack Rothman
I saw Dr. Herzberg for a consultation. I am an adult. His office is so friendly and made you feel at home. Dr. Herzberg was terrific. He was so though and explained all the options with me. Highly recommend him.

— Joy Robinson
Dr. Herzberg and his staff are five star. Excellent customer service, state of the art equipment and the office was top notch. My girls were nervous at first but now they are asking when can they have their braces on. Dr. Herzberg was kind, patient and fully explained every single aspect of the procedure. One of a kind service!

— Latoya Passley
Dr. Hertzberg is a highly skilled professional who gives meticulous attention to each client and their individual needs. He has treated both of my children and myself over the years and I have been 100% satisfied with the final results. We all have beautiful smiles with perfectly straight teeth! His office staff are professional and kind. I highly recommend Dr. Hertzberg to any patient seeking orthodontic treatment. You will have a great experience and enjoy a lifetime of perfect teeth!

— Christina Pope
Dr. Herzberg is experienced and a true expert in his field, my teeth look straight, I would have never thought that that would be possible and he is not even done yet. He is thorough and takes time to explain everything. His staff is very friendly and knowledgeable. A wonderful experience altogether. I would recommend Dr Herzberg to everyone in need of an Orthodontist.

— Amrei Mango
Dr. Herzberg and his staff were ALL excellent! I'm an adult and a long time wearer of retainers. I lost the small upper retainer last night. Dr. Herzberg made time for me today and also made a replacement retainer in the same day! I couldn't be happier!

— Barbara Sroka