Adult Orthodontics
Let's Achieve Your Best Smile
Our adult patients truly appreciate their new, beautiful smiles and renewed confidence! Getting orthodontic treatment improves your appearance, and it enhances your oral health for a lifetime. Most people are excellent candidates for orthodontic treatment and you may be, too. If you're interested in high-quality adult orthodontics, then Dr. Herzberg is here to help!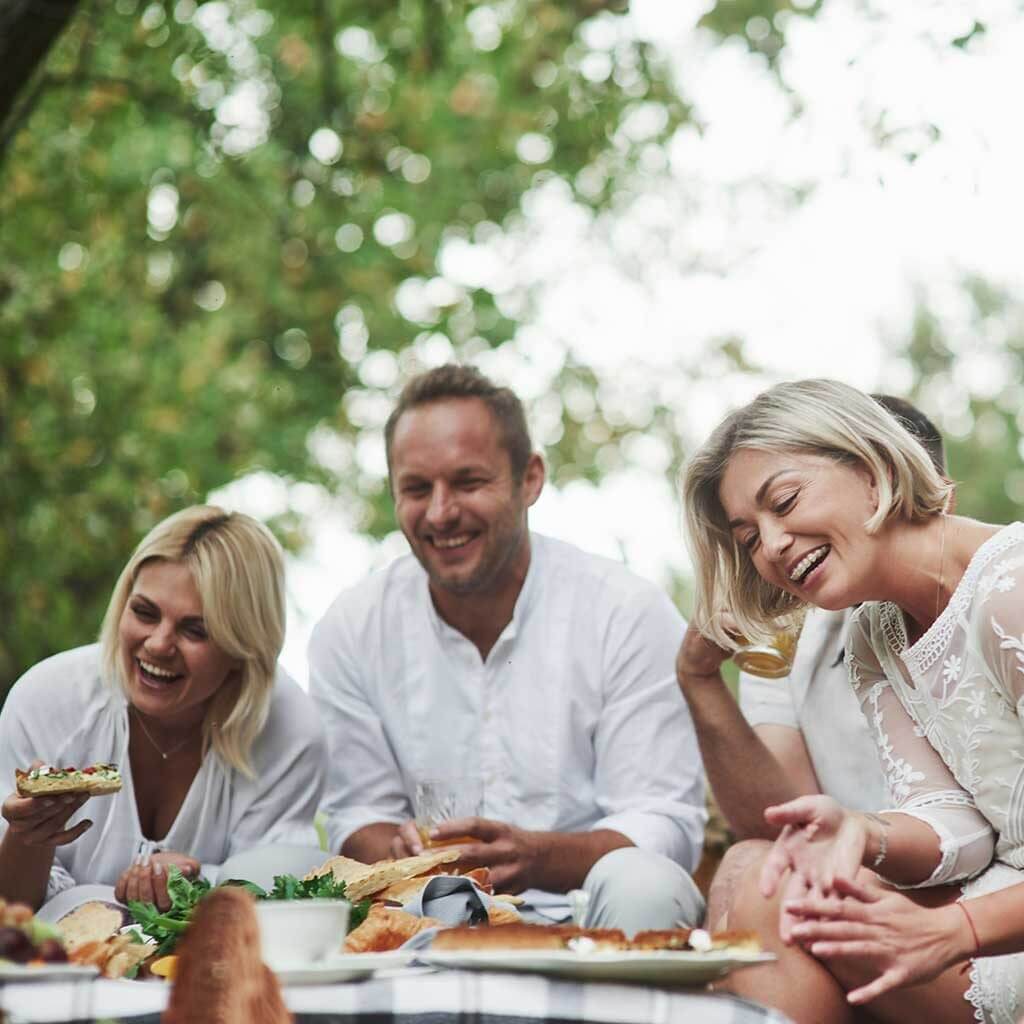 Benefits of Orthodontic Treatment
Straighter teeth provide multiple benefits for your oral health as well as your personal well-being, including:
Enhanced appearance & smile
Increased oral health
Improved self-confidence
Prevention of oral health issues like gum disease and tooth decay
Prevention of bone loss caused by improperly positioned teeth
Improved ability to bite and chew

Available Treatment Options for Adults
If the idea of wearing metal braces is keeping you from a beautiful set of teeth, then you'll be glad to know that advancements in modern orthodontics mean you now have options. In addition to traditional metal, we offer the options below for adults who prefer a more discreet treatment method.

Aligner Therapy – uses a series of virtually invisible clear aligner trays to move your teeth into their optimal position. The treatment result is equal to traditional braces and is typically achieved in less time. Options include Invisalign® and Spark.

Clear Braces – designed to work just like traditional metal braces, but they are made with clear or tooth-colored pieces that fit on your teeth so that the braces are nearly undetectable. Options include Damon®, Empower®, and Lightforce custom ceramic braces.
Hidden Braces - placed behind your teeth, lingual braces are just as effective as traditional braces but are completely hidden from view. Options include Brava by Brius.
Metal Braces - Today's metal braces are smaller, sleeker, and more polished than ever before.
Dental Monitoring
If we determine you are a candidate for dental monitoring, our office will provide you with a ScanBox pro which allows you to take photos of your smile from the comfort of your home and send them to us through the Dental Monitoring app. We'll review your photos to ensure your treatment is on track, eliminating the need for extensive follow up appointments. The app allows for two-way communication and instructions, saving you time and allowing us to provide cutting-edge treatment and individualized care.
Schedule Your Consultation for Adult Orthodontics Today
To benefit from Dr. Herzberg's expertise, schedule your Complimentary New Patient Consultation today by calling (914) 632-2955. You may also use our convenient online form.
Your appointment includes the following:
Discuss Your Goals
Thorough Exam
iTero Optical Scanner & Photographs
Custom Treatment Plan
Finalize Finances & Start Improving Your Smile
During your appointment, we will take the time to answer all your questions about our advanced treatments and technology, our flexible payment options, and anything else you may want to know about us!